Upon placing your order with EasyDNA, we will ship your DNA testing kit to the supplied address. Then, sample collection is simple and straightforward. All of our home DNA sample kits are packaged discreetly, with no company or content labels, meaning everything is kept anonymous!
DNA Sample Collection Instructions
Once you place your order with EasyDNA, a DNA testing kit is dispatched to the supplied address. All home DNA sample collection kits are sent in discreet packaging that have no company or content labels, meaning that you can rest easy knowing that you may get your test done in total anonymity.
There is no collection of blood or painful needles.  A simple sample collection of your saliva using our oral swabs is all we need to carry out DNA analysis in the laboratories.
Use this sample collection guide to familiarize yourself with the DNA sample collection process from start to finish. Knowing this information will facilitate things for you when your kit arrives in the mail.
Note: Everyone participating in the DNA test should carefully read these instructions prior to providing their sample. Refrain from eating or drinking anything for at least on half hour prior to collecting the saliva samples. Traces of food or beverages present in the mouth at the time of the sample collection may contaminate DNA samples. Do not touch the swabs to check whether they are dry and make sure to place the swabs into their corresponding sample collection envelopes please be sure to label the envelopes.
Our DNA test kit contains oral swabs (also called "buccal swabs"). Watch our brief sample collection video to learn how to collect your samples or read the more detailed step by step instructions below.
Step 1
Remove the oral swabs from the plain envelopes in the DNA test kit.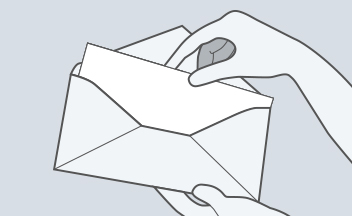 Step 2
Once you have removed the swabs, the envelopes need to be filled in with some basic information. You also need to fill out the consent form you find inside the kit.
Step 3
With clean hands, proceed to firmly rub the swabs against the inside of your cheek for about 1 minute, to collect the saliva sample. This action should be firm but not aggressive and should not be uncomfortable. Remember to use all the swabs provided for every person.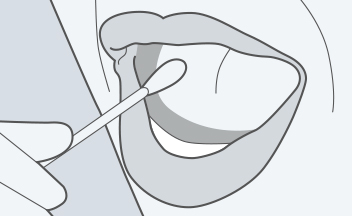 Step 4
Allow the swabs to dry for an hour.
Tip: You can place them upright in a clean glass. Once they are dry, you can return them to their corresponding envelopes. Make sure that at no time should swabs from different people come into contact with one another.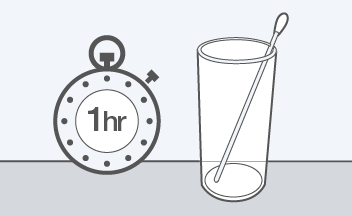 Step 5
Once you have completed all the previous steps, place the swab envelopes and the consent form into the larger pre-addressed envelope. Please remember to attach sufficient postage stamps and send your samples off for analysis. We recommend using courier or tracked mail service for traceability purposes.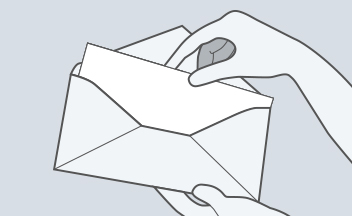 If for any reason your do not wish to wait for EasyDNA to send you your sample collection kit, you have the option to make your own kit at home. The things needed to create a home kit are readily available and creating your own should not be too difficult following our instructions and guidelines. Learn more about how to make your own DNA sample collection kit yourself, visit this link.
Suggestions & Precautions
If using a glass to dry your oral swabs, be sure to use a separate glass for each person's sample. Use a short glass to allow your sample to dry. Cotton part of the swab facing upwards, protruding out of the glass rim.
If consent forms are incomplete or shoddily filled in, we might have to put your testing on hold and ask you to re-send the forms correctly filled in. This will delay your test. Proceed to remove the swabs from their envelopes. Do not place your fingers on the cotton portion of the colored swabs as this could contaminate the DNA samples. Each envelope has two oral cotton swabs for every person: you are required to use BOTH.
We recommend using a glass and placing the oral swab upside down (cotton side up) inside it. Make sure that swabs from different test participants do not at any point come into contact.
Do not touch the swabs to check whether they are dry and make sure to place swabs back into the envelopes with their corresponding colour.